We're excited to hear
from you!
Hey there! We are here to help you in any way possible. Got
inquiries, need support or a new idea, let us know and we'll get
back to you.
Business inquiries
Interested in collaborating with us for a project? We would love to chat more about it.
Careers
Interested in joining our team of penguin lovers. We would love to hear from you.
Got a new idea?
We'd love to help you build the Future of Earth. So let's talk!
Technical support
Trouble with a product you are using? Connect with our tech experts.
Feedback for the founders
We love getting feedback and improving our products. Let us know how we are doing.
Take our experiment
We've got an exciting little experiment you can take on your own to see if you really need us.
Our presence
around
the world
We are a global company with a commitment on creating an impact in every nation.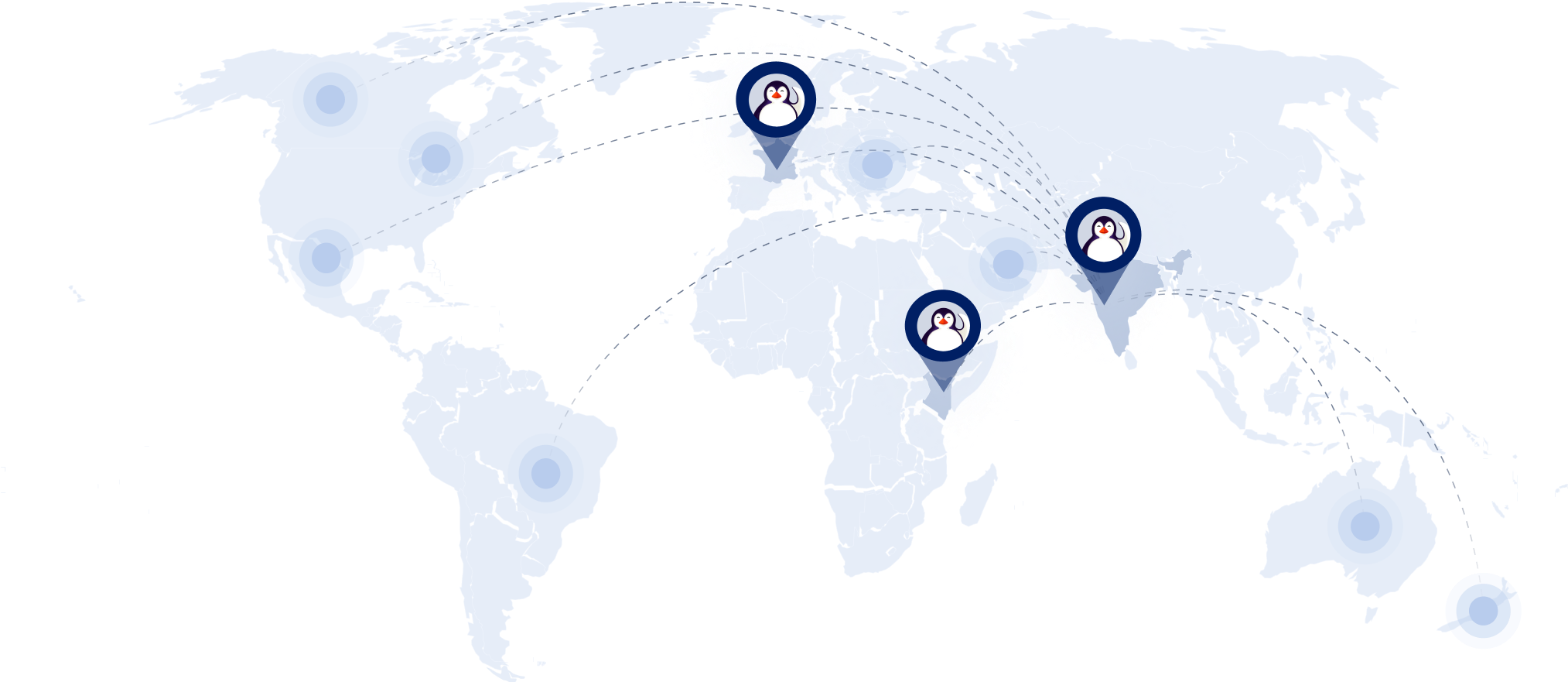 Our offices
India
300 MK Bhavan, Shahid Bhagat
Singh Rd, Ballard Estate, Fort,
Mumbai - 400001 India
France
31 Rue Le Marois
75016 Paris, France
Kenya
90 James Gichuru Rd,
Nairobi, Kenya
Got quick questions
that need answers?
These questions will help you understand our workings a little bit better. If you feel like you'd like to know more, we are more than happy to speak with you at length!
Let's Connect Virtually
What can you help me with?
How do you assure confidentiality?
Will I own the source code produced by Antarctica?
Where are you and your clients located?